How to Measure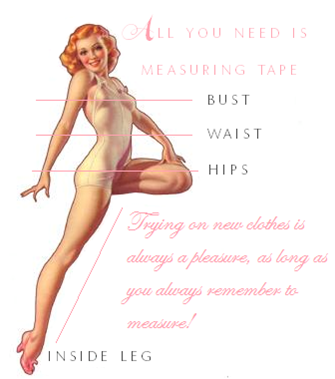 Bust/Chest: Measure completely around your chest/bust at the fullest point.

Waist: Measure around the narrowest portion of your waist.

Hips: Measure around the fullest portion of your hips and backside.


Below is the general sizing chart of our items. Depending on the design of the lingerie, different lingerie of the same size may differ slightly in size.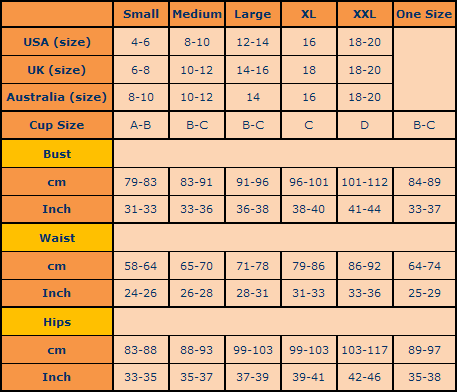 (These size charts are to be used as a guide only)